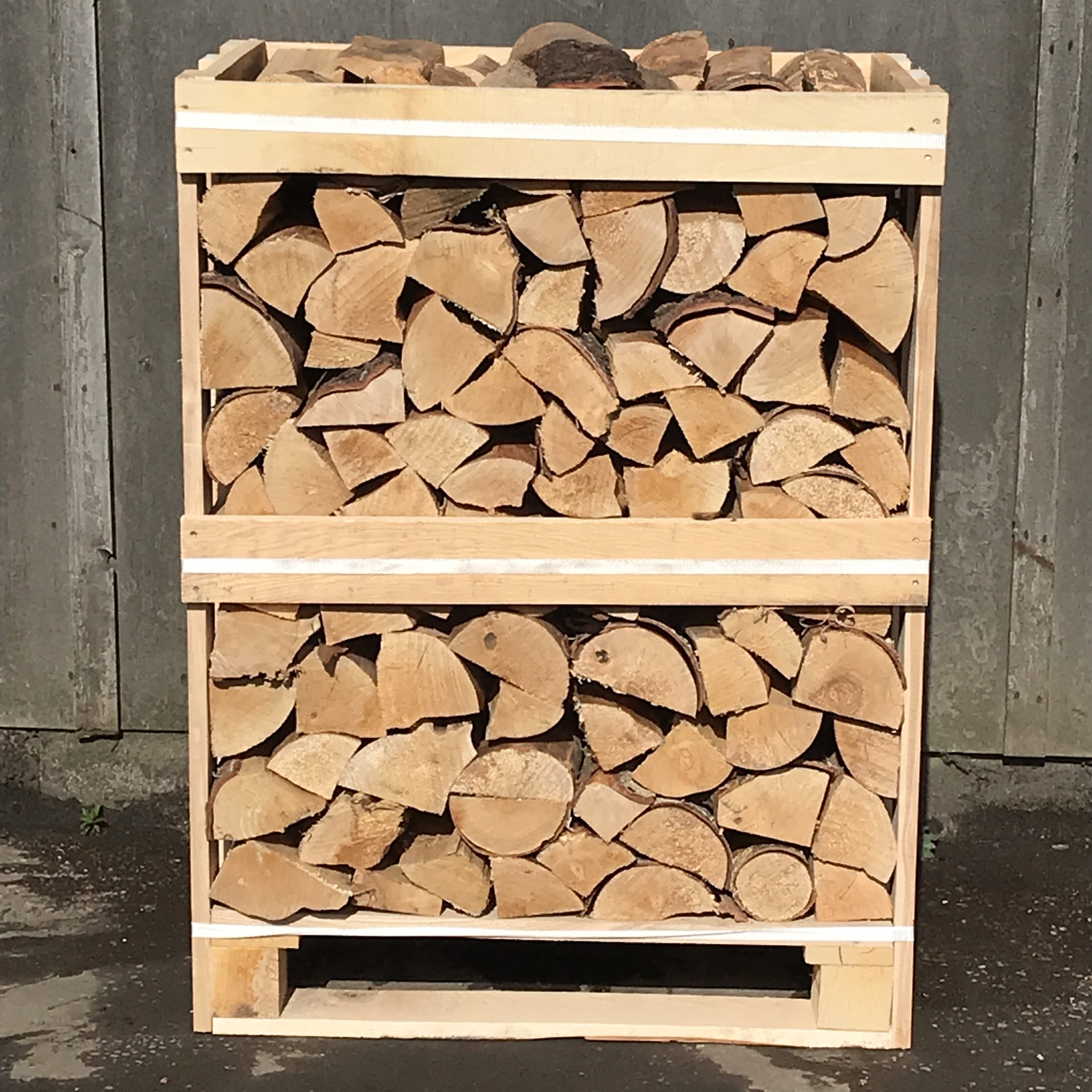 Mini Crate Kiln Dried Ash Logs
SKU sl10
Product Details

Important information please note our crates cannot be moved on a high incline, gravel, grass, soil or anything that's not hardstanding/smooth surface (if unsure please call our office).

Ash like Oak is known as one of the kings of Firewood, burns very hot and for a long period of time.
The mini crates are great for limited storage space and fabulous for summer outdoor cooking appliances

The mini crate will be delivered free of charge within a 15 mile radius of Altrincham, and will be delivered kerbside if access is unavailable, however provided the surface is smooth and wide enough, we normally can manoeuvre the crate to the preferred location.
Ash logs are sought for their 'sweet' scent.
Like our other kiln dried logs, our kiln dried Ash logs have been kiln dried to well below 20% moisture content, which will guarantee a roaring flame
Don't forget to order a reusable crate cover if storing outside!
Please note we do not except returns of empty crates, we ask you to recycle them, ideal as kindling.
Please store your firewood in a dry waterproof area
Approximate external dimensions

H 106 cm

W 80 cm

L 55 cm


We recommend you recycle your crate or use as kindling/firewood


Save this product for later