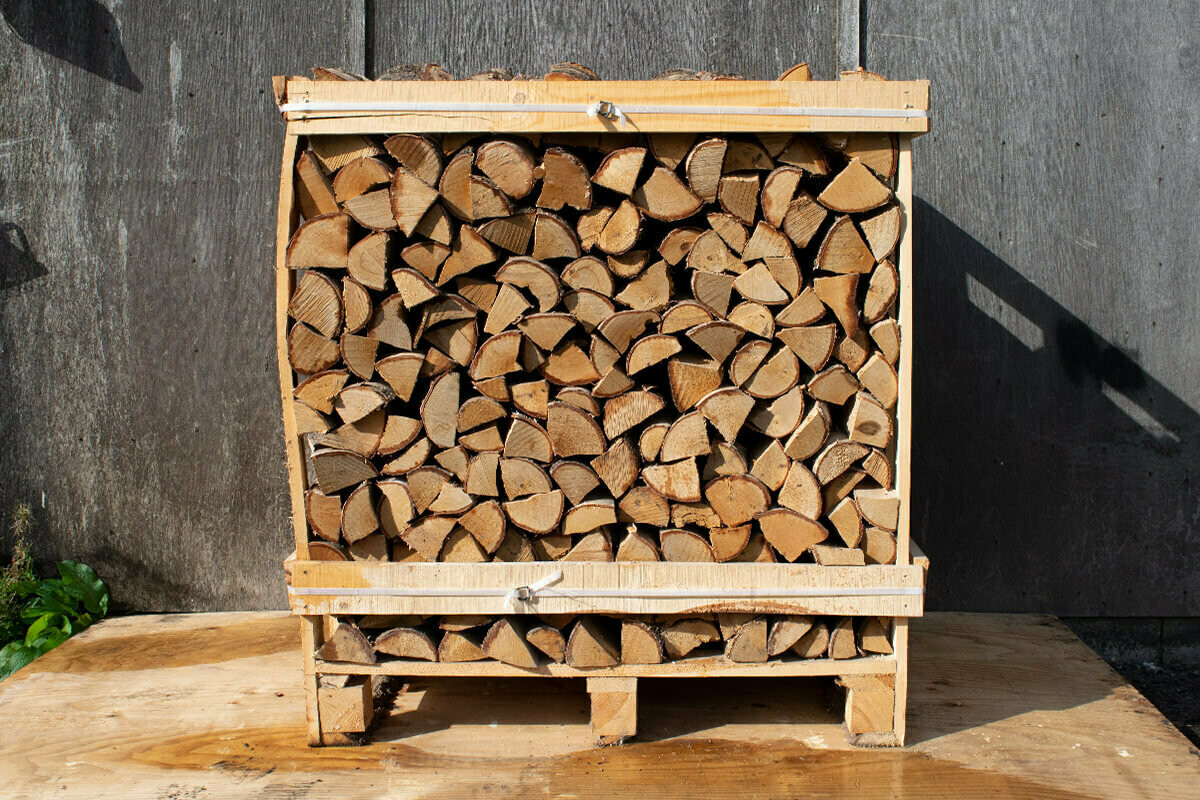 Large Crate of Kiln Dried Premium Mixed Hardwood Logs
SKU 2
Product Details
Important information please note our crates cannot be moved on a high incline, gravel, grass, soil or anything that's not hardstanding/smooth surface (if unsure please call our office).
Our large crates of ready to burn kiln dried premium Hardwood logs are a premium mix of Hornbeam, Oak and Maple
Hornbeam performs really well, similar to Ash but burns slower with a small super hot flame, this is due to the density and therefore lasts that bit longer, hense why Hornbeam is recognised as one of our best selling product's.
Oak is a heavy dense Hardwood which also burns at a slow rate
Maple is a popular firewood, mainly due to its clean-burning properties and nutty aroma.
Maple burns slightly faster than oak but produces very little smoke and pushes out ample heat
All our logs are cut to a length between 8-10 Inches, and our logs are guaranteed to have an average moisture content of below 20%

The crates can be moved depending on access and space, if you are unsure please call our office and we will be happy to help.

If you do not have a logstore and the crate will be left outside, then we recommend our waterproof crate covers, also available to purchase online

Approximate external dimensions

H 1.15 m

W 0.82 m

L 1.15 m

We recommend you recycle your crates as they are non returnable. Ideal to be used as kindling.



Our crates are equal to 2 of our bulk bags

Save this product for later